Online Induction Training for Hospitality Service Personnel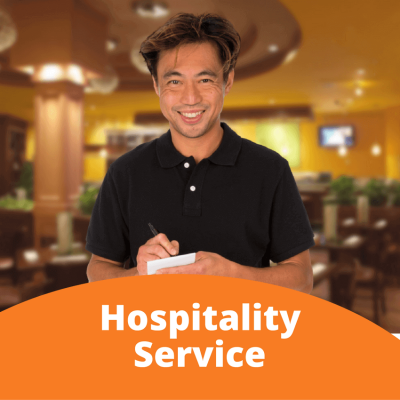 Hospitality Service Personnel managers, do you have a 100% compliant safety induction process in place for your teams?
TANDI's Hospitality induction Training helps Hospitality Businesses simplify and automate their employee induction process, providing a comprehensive understanding of safety and compliance with workplace laws and regulations.
With TANDI, you can now give your employees a consistent and compliant induction training, without having to invest large amounts of time and money.
When you purchase this product you automatically gain access to our entire training library including; Safety Training, HR Policies and Procedures and Industry Specific Safety training at NO EXTRA COST.
NO SET UP FEES – NO LOCK IN CONTRACTS – EASY TO USE – ONLY PAY FOR WHAT YOU NEED
Hospitality service workers represent a large part of the Australian workforce and many of the workers are young, including students and school leavers.
Employers of hospitality service workers must make sure that they have strong systems and processes in place in an effort to eliminate or minimise the risks to its workers.
TANDI is simple to use and all of your new employees will undergo a robust and detail-rich induction training that covers General Work Health and Safety and Critical Employment Policies.
The record keeping of the Induction training is done automatically and secure, making it easy for your organisation to meet its legal obligations.
We understand that each business activity is different and you will have full access to our course library with industry and role specific training modules, so that you can choose the training that best matches your employees' role in your organisation.
Content is designed to be informative and engaging for all learning styles. Knowledge is tested and compliance is assured by fun, interactive activities.
All TANDI's Online Employee Induction Training has been developed by industry professionals and the content is regularly reviewed, ensuring that it remains current and in line with legislative changes
Not Sure where to start?
Need customised staff training?
Need something Specific?
We would love to help!