6 tips for creating A Safety Culture in Your Workplace
A 'Safety Culture' is not only the policies and procedures your company has in place. Culture comes from mind-set, attitudes and behaviours. By removing complacency in your work place and successfully developing a Safety Culture, you can avoid productivity loss through injuries and illnesses AND you make your employees feel valued.
Steps to create and maintain a Safety Culture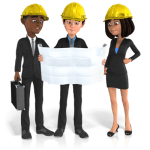 Communication – keep messages consistent and talk about workplace safety at every opportunity. Include safety discussions as part of team meetings. Toolbox talks are a great method for education and focus on safety. Poor behaviour should be called out as the issue is noticed. Safety polices should be easy to access and understand. Regularly share safety newsletters and information with the team.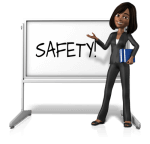 Training – provide training so employees and contractors know exactly what the company's expectations and requirements are. This starts with a good Induction program and is followed up with regular reminders and refreshers. On the job training should include identification of safety hazards specific to your workplace.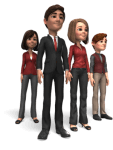 Lead by example – this includes being safety conscious in your behaviours and communication, as well as actively embracing safety culture activities, training and discussions. When it comes to Safety, EVERYONE is accountable, including yourself and your management team.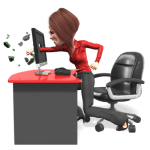 Reporting Processes – establish and maintain positive reporting processes. Employees should be encouraged (not punished) for calling out safety concerns. Processes could include a way for employees to report anonymously and provide more than one reporting method. Reward good behaviour and build trust with your employees.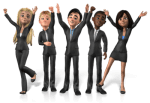 Involve your Employees – find ways for the team to contribute to any of your safety processes. Seek feedback on how they want communication to look. Share your vision of what the business' culture is, so employees can actively contribute.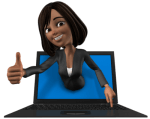 Celebrate success – make your efforts public to keep everyone motived and accountable. Encourage a Safety Culture through positive recognition.
Do you need help?
Consider engaging the services of an organisation like All About Safety who can tailor a service to help you establish your Safety Culture.
TANDI Online Employee Inductions provide a cost effective and easy to use Safety & HR Policies and Procedures inductions that are suitable for ALL sized businesses. Whether you have 2 or 2000 employees to onboard, we can help.
TANDI Products . . .
Have NO setup fees
Has a pay-per-license option (no minimum purchase – just buy what you need)
Is easy to use (both training, reporting and license management)
Are ready to go NOW – we have pre-made Employee Packages that can be purchased for immediate use
Have no lock-in contracts
Includes automatic record keeping of training
Includes a full suite of Administration and Reporting functions, no matter how many licenses you own
Includes notification and training updates when legislation is changed
Are supported via Tutorials, FAQs, Email, Chat and Telephone
Includes a Learning Management System (LMS), which you can add other training products to