Is your online employee training appropriate for your needs, or are you wasting time and money?
Online training is meant to make managing your employee's training easier and to save time and money. Unfortunately, it doesn't always turn out that way.
Some businesses don't choose the best options when developing their employee training programs and it ends up creating a lot of work and not meeting the needs of the business. I recommend doing your research before you start on setting up your training programs and really consider the project from a business needs point of view.
There are a few common mistakes;
Trying to do it all yourself
Some people think that because they have a employee training background, the task of creating an online course will be easy. The reality is that eLearning content development uses a different skill set than workshop delivery.
Time (one of our most precious resources) needs to be seriously factored in. If you haven't created instructional design before, you need to allocate a considerable amount of time to learn this new skill set and how to use the different software applications. It also takes a lot of time to create eLearning content; depending on the type and complexity of the training, it takes between 30 and 400 hours of work to make 1 hour so user activity.
Also factor in the cost of the authoring tools, access to content libraries and other software. You will need to have the content to convert to eLearning and don't forget you need to host/manage the training somewhere – what LMS (Learning Management System) are you going to use and how will you manage it? What are the ongoing costs of the LMS you choose?
I've seen plenty of examples where organisations have decided to 'cut costs' and develop their own employee online training program and end up losing time and money for training that never gets launched due to the many hurdles a project of this nature faces.
Subscribing to an overwhelming course library
Course libraries are just what it sounds like; a list of training courses that you can access via a subscription model. This can be a good option, however, be aware that all of the training will be generic and you can rarely add your own content.
Additionally, they can make management of your employee training plans challenging. It is hard allocating training and monitoring training completions when there are 100's of courses and you only need your employees to access 2 courses.
Using an overly complex management system
I have seen organisations implement overly complex online training management systems which are not used by their teams because they are too hard to manage. It doesn't have to be difficult! Keep things simple to use and people will be more likely to engage. Just because an LMS has 100's of features, doesn't necessarily mean it will be a better option for your business. Identify your business's needs before you invest.
Not having enough flexibility
We now have a range of course authoring applications and LMS options available to us. We regularly see 'do it yourself' applications advertised, however many of these are highly restrictive and it is important to understand their functionality, their restrictions and what your needs are before you proceed. Consider how interactive you want the training to be and what information you need to record from your employee's training.
Spending too much money unnecessarily
There are quite a few companies who can create your content for you. One of my friends works for a company who had their own onboarding content converted to eLearning for nearly $100K 😯 . . . this is an extreme example, but always consider if there is a cheaper way to do things. Shop around for a price and product you can live with. Our organisation significantly reduces costs for our clients by tailoring our existing training and making it their own.
Some LMS's can be overly costly because businesses use an expensive and complex system that is an overkill to their needs.
Disengaging learners because the content is boooooooring
Workplace health and safety training is pretty dry going and we can only do so much to gain enthusiasm for it. However, a good training course should be interactive and ensure that learners have to do some thinking while engaging with it. Interactive training is proven to improve engagement and knowledge retention.
If your training course looks and feels like something that could be read out of a book, then your employees will disengage and are not as likely to retain the information. Alternatively, too many videos will also disengage learners . . . mix it up!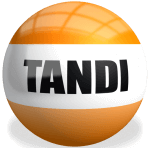 Now for the BIG SELL . . . well a little plug . . .
Talk to me about your online training needs and we can look at an option that suits you. We work with small businesses to large corporations; nothing is too big or too small.
Pre-made training (including WHS and HR Policy and Procedures)

Conversion of your content to eLearning

Tailoring and customising our content to suit your company

New content

Fully managed LMS (with tech support)
CLICK HERE to visit our website or call us on 07 4050 3810. You can also email your questions through to sales@tandi.com.au