Does your company's culture enable a "Weinstein predator" to exist?
Though the testimonies of famous actors are now pouring in, Weinstein's abusive behaviour was certainly not a secret. Reportedly there have been a string of serious allegations and 8 (eight!) confidential settlements with women in an effort to avoid litigation over almost two decades. In other words, the company, the film industry, and even society as a whole turned a blind eye to it all.
The underlying issue is that Weinstein had a tremendous amount of power that reached far outside the organisation, including the media. This made him 'god-like' and capable of making or breaking people's careers effortlessly.  Bad odds indeed, if you were a victim or accuser…
Are things better in Australia?
While this is a highly publicised case at the moment, the problem is universal. A recent survey conducted in Australia found an overwhelming consensus amongst the respondents that sexual harassment in the workplace is commonplace and unaddressed, but preventable.
As a society, we applaud the brave ones who come forward in these cases and we get the general impression that people are better informed and that things are changing for the better. But are they really?
UnionsACT recently conducted a survey amongst the most vulnerable sector of the workforce, our young workers. The survey revealed that a disturbing 70 percent of the respondents experienced some form of bullying and harassment on the job.  The survey also underpinned the reason why only a fraction of these incidents are reported – the fear of losing their job.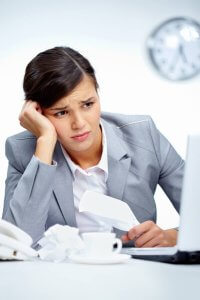 Who will blow the whistle on the boss?
The most difficult situation to address is when people at the very top of a company are the problem. Clearly, a person with Weinstein's character is not going to support an internal structure that is going to obstruct his behaviour, thus placing traditional whistleblowers such as HR Managers in an incredibly difficult position.
That's why company leaders need to provide clear guidelines, training, unwavering enforcement of rules and lead by example from the start. There are countless examples of how these factors can largely affect the success OR failure of keeping a workplace safe and free from this type of harassment.
Let's pause for a moment and imagine if the leadership group at the Weinstein Company had demonstrated commitment to these fundamentals from the very beginning…   But they didn't. Instead the response was to 'sweep it under the carpet' to avoid further investigation, thus setting a clear precedent and greatly assisting in the creation of a toxic environment.
How to prevent 'A Weinstein predator' in your organisation
The most effective weapon against harassment and bullying is, and will remain, prevention.
Think about it, Harvey Weinstein, once a college dropout, wasn't always a wealthy mogul who could bend reality to his will.  There was simply not a strong structure around him to prevent or even deter his ruthless and ma­nipu­la­tive behaviour as he advanced to an 'untouchable' position.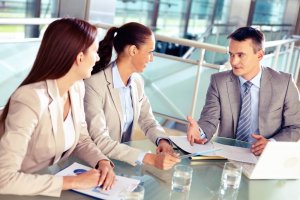 Use this checklist to ensure your workplace remains safe:
Draft strong policies and ensure all employees understand what constitute harassment and bullying
Make the steps for reporting harassment clear and ensure that your procedures and workplace culture encourage employees to report this kind of behaviour
Ensure there are several options to report harassment. Nominate several 'go-to' persons of both genders
Put an end to any discriminatory jokes or conversations at all levels of your company
Confront and discipline people who are engaging in inappropriate behaviour before it escalates
If you think a person may be harassed, encourage them to speak about it
Map out a clear protocol for responding to harassment
When a complaint arises, investigate and deal with the situation immediately
Make it clear that no level of management is exempt from complying with the policy
Train all your employees at the start of their employment and provide frequent refresher training
While your organisation may not have the same high profile as the Weinstein company, the nightmare-like challenges surrounding this case could easily arise in any business, including yours.
This is exactly why leaders need to act now.
Be proactive.  Prevention is better than cure.  Review your organisational culture and put processes in place to avoid reactive crisis management and all the negative aspects it conjures.
Wouldn't it be great if your new recruits could come in on the first day already trained? For a lot of organisations, TANDI online induction training has proven to be the safest and most economical way to manage their new employee induction training.
Find out how you can Induct & Train your new workforce fast online here or check out TANDI's low cost pricing here.