Farm Tractor Safety
Farm tractors provide a lot of muscle power and are more common on farms than any other equipment.
Unfortunately, tractor accidents also remain the most common cause of serious injuries and tragic loss of life on farms.
Common accidents involve:
Flip overs
Being struck by the tractor or its wheels
Being caught by moving parts, such as shafts and belts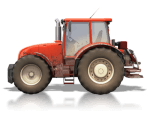 Top-Tips to prevent injuries and deaths associated with Farm Tractors
Never use a tractor unless you have received appropriate training in safe operating procedures
Only start the tractor when sitting in the driver's seat and don't allow anyone to stand near the tractor
Do not remove Roll Over Protection or Falling Object Protection where fitted
Do not use (or attach) implements unless the power take-off (PTO) shaft is guarded
Wear a seatbelt when fitted
Do not let anyone ride on the back of the tractor or on attachments
Do not operate near ditches, holes and embankments (which may collapse)
Never jump on or off a tractor while it is in motion
Never leave the key in tractor while not in use
Always wear appropriate and highly visible clothing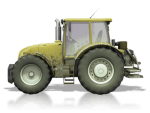 How can I minimise the risk to my workers?
While it is difficult to completely eliminate the risks in a workplace, strong systems and processes, including a solid induction training program will have a large effect on the probability of an accident or incident happening.
A well-structured induction program is one of the most effective and efficient ways to bring new recruits up to speed on safe work methods.  Employees learn the right way of doing things from the beginning, minimising the risk of costly mistakes, while increasing productivity.
Wouldn't it be great if your new recruits could come in on the first day already trained? For a lot of organisations, TANDI online induction training has proven to be the safest and most economical way to manage their new employee induction training.
Find out how you can Induct & Train your new workforce fast online here or check out TANDI's low cost pricing here.
Knowledge is one of today's key assets. So why not forward this on to your friends and colleagues? Share knowledge and help people connect with one another.