TANDI Online Employee Induction Program
HR - POLICIES and PROCEDURES
HR - YOUR EMPLOYMENT
Comprehensive and Compliant to Australian Standards
No minimum purchase - all accounts include an easy to use Learning Management System and the TANDI reporting function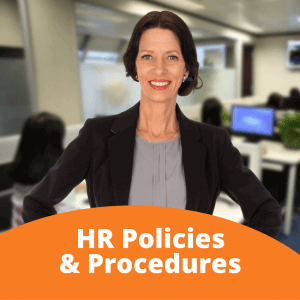 Topics Included in our HR – Policies and Procedures Employee Induction Program are
• Code of Conduct
• Fit for Work (Drugs & Alcohol, Fatigue, Illness)
• Electronic Media Use
• Social Media Use
• Privacy
• Mobile Phones and Personal Calls
• Discrimination
• Bullying and Harassment
• Sexual Harassment
• Confidential Information and Security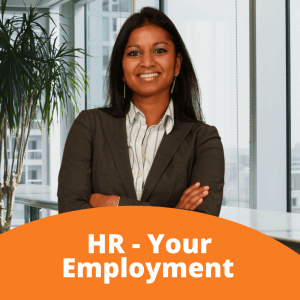 Topics Included in our HR – Your Employment Induction Program are
Uniforms, dress code & Personal Grooming
Fair Work Information
Personnel Files
Your Pay (including Expense Reimbursement)
Rosters and Work Arrangements (including Overtime, Time Sheets, Lateness or Absence)
Leave Entitlements
Pregnancy and Parental Leave
Ending your Employment
Recruitment
Grievance and Complaints
Performance Feedback and Development
Performance Improvement and Disciplinary Procedures
For no extra cost you can add anything from the TANDI Library, Click Here to see other modules we can include
The Benefits of a this Human Resources / HR Induction Module:
WORKPLACE CULTURE – New employees need to align and be assimilated into your workplace culture.  They need to understand your values and the behaviours that drive those values.
COMPLIANCE – Educate employees about your company policies on safety, bullying, sexual harassment, and other critical policies. This will help to protect the business by preventing incidents and better defending any claim.
RETENTION – Inductions programs help employees to adjust to their new role, make a smoother transition into the business and assimilate into the company culture. This ultimately helps retention of employees and saves on recruitment costs and helps employees to feel supported.
PRODUCTIVITY – Employees learn the right way of doing things from the beginning, instead of being shown shortcuts or the other
SAVES TIME & MONEY
This HR Module is Included in all of our Induction Bundles. Or if you like we can make this a stand alone module.
Contact us to discuss our pricing options for;
Purchasing quantities
Subscriptions and other payment options
Adding your existing training to our LMS
Tailoring our training
Adding a Business Introduction Module
All  of our Standard Employee Induction Programs Include,
✔ No Set Up Fees
✔ Pay per License (no minimum purchase)
✔ Easy To Use
✔ No Lock in Contracts
✔ Ready-to-go Now
✔ Automatic Record Keeping of Training
✔ Full suite of Administration and Reporting Functions
✔ Learning Management System (LMS) included
✔ Notifications and training updates when legislation is changed
✔ Support via Tutorials, FAQ, Email, Chat and Phone
✔ Access to the TANDI business document and resources library