Is Poor Customer Service Practices Killing Your Business?
I read a post on social media today where someone was complaining about the poor customer service they received at a local business. Within minutes, there were 60+ comments from people complaining about the same organisation and ALL of them said they would never go there again.
This sort of media will kill a business's reputation (and customer flow) very quickly.
Most of us make the conscious decision to support local businesses, but we must have our needs met. Customer service plays a massive role in our decision-making process about where we dine, shop or access services.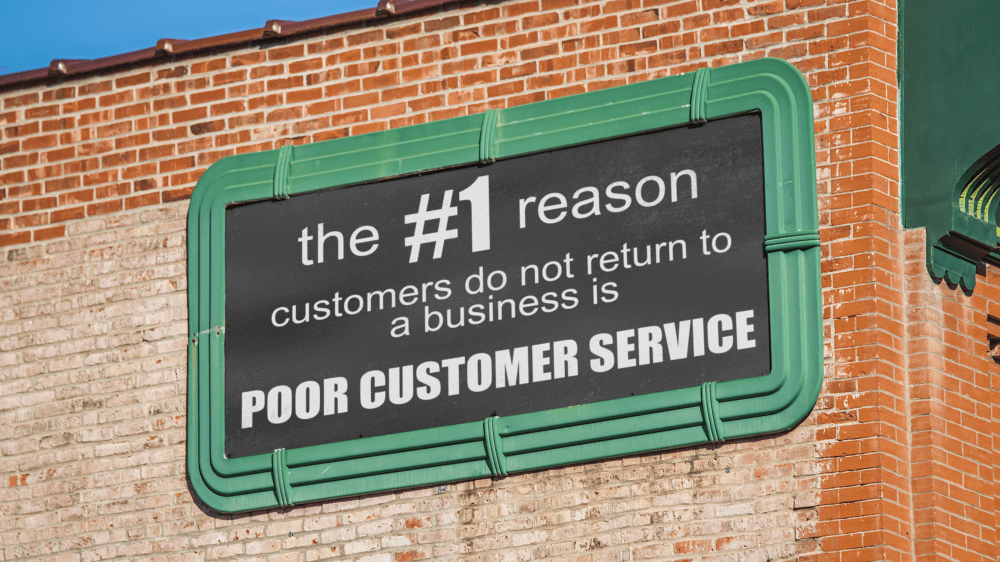 WHAT CAN I DO TO IMPROVE OUR CUSTOMER RELATIONS?
Employee Training
Team members need to be confident in their own customer service skills, as well as the products and services they are promoting. Keep coaching and training your employees and lead by example. They will learn how to deal with situations from watching you and other senior staff members.
Keep your workers informed about your products and services. Talk positively about what your business does and sells. If they are excited about the products, this will shine through when they are talking to customers.
The Recruitment and Onboarding Processes
When recruiting new team members, ensure you choose people who can relate with your customer base and have an interest in what you are selling (fishermen make great sales people in a tackle shop).
Look for people with the right attitude for customer service;
They will genuinely care for people

They will enjoy helping people

They will have good communication skills

They will have patience

They will be sincere
Ensure the onboarding process is a positive experience for the new employee and be enthusiastic about your customers, the business and the products and services.
Be GREAT at Customer Complaints Handling
Customer complaints are a gift and if handled well, they can be a positive for your business.
For every customer who complains to management, there are 25 customers who will not submit a formal complaint, but will likely complain to their friends and on social media platforms.
Make it easy for people to give feedback and welcome it as the gift that it is.
Train and coach your staff to effectively deal with complaints. Ensure they understand what they can and can't do to address issues. Have user friendly policies and procedures for managing disgruntled customers or when a mistake is made.
The WOW Factor
This is something I always focus on when coaching people. What are the things that you do (as a company or individual) that people rave about? As a manager, I ask team members daily what they did to WOW someone.
To WOW someone, you need to go beyond what is expected. The WOW factor doesn't have to be as expensive or as huge as Oprah giving everyone in the audience a new car; it could be a small gesture that makes someone feel happily surprised and special.
Praise and recognition has to be authentic. There is a dress shop that I regularly shop at and EVERY time I go there, the staff make a positive comment about my top. I now really dress down when I go there to see if they will maintain this process (which they do!) Praise doesn't work if it is not genuine.  
TANDI offer a short course in CUSTOMER SERVICE FUNDAMENTALS
Priced for ALL business sizes
Comes with a free LMS or if you are an existing TANDI client, we will add the course to your training library.
This short course is ideal for;
New employees to demonstrate your expectations for customer service delivery

Employees who are new to customer service

Existing employees who would benefit from a reminder of the fundamentals of customer service and your expectations
** As with other TANDI training, once you have purchased training for an employee, they can log in and re-do the training again at no extra cost **
This course includes the following learning outcomes;
The basics of customer service

Effective communication

How to create a positive impression

The Do's and Don'ts of customer service

Problem recovery
CLICK HERE for more information about this course