Full Time (allows remote)
No. of Vacancies: 99
Experience: 1 - 3 Year
Posted 3 years ago
Gurriny Yealamucka Health Services Aboriginal Corporation
Date of Vacancy Closure : 30-11-2020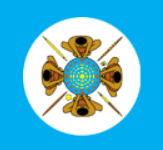 Family Well- Being Team Leader
Gurriny Yealamucka Health Services Aboriginal Corporation
LOOKING FOR A DYNAMIC CHANGE AGENT THAT CAN LEAD, DEVELOP AND NURTURE
Family Well- being Team Leader 
GURRINY YEALAMUCKA HEALTH SERVICES ABORIGINAL CORPORATION
FIXED TERM CONTRACT
Gurriny Yealamucka Health Service Aboriginal Corporation (GYHSAC) is an Aboriginal Community Controlled Health Service (ACCHS).
 THE COMMUNITY
Yarrabah community lies to the east of Cairns.  It is 60 kilometres from the Cairns CBD and takes 45 minutes to travel by car from the Cairns CBD to the Yarrabah community.  Yarrabah is Australia's largest remote community
THE ROLE
The Family and Well Being program is an outcome of the Queensland Child protection Commission of Inquiry.
The purpose of the Family Well Being program is to support Aboriginal and Torres Strait islander children and families across a range of contexts including early intervention, to keep children and young people safely at home with their families and in their communities
The Family Well-being Program will work with families with children that are subject to ongoing intervention by Child Safety Services or require early intervention responses that prevent children from entering the statutory child protection system.
Gurriny's Family Well -being Program is part of a partnered Regional Service lead by Wuchopperen Health Service and which includes Mamu Health Service in Innisfail
To be successful in the role 
You will  work with the Family Healing Services Manager (FHS) you will  provide day-to-day advice, guidance and support to the Family Well -being Workers to ensure implementation of caseloads in accordance with agreed case plans.you will Implement and undertake client intake processes including initial assessment of client needs and allocate cases to Family Well -being Workers in accordance with approved caseload management protocols.you will manage caseload allocation and provide advice and guidance in the distribution of casework to Family Well -being Workers.
To be successful  in this role you will require Strong theoretical understanding of trauma informed care practice and the utilization of cognitive, behavioral and mindfulness theories and techniques.
Be able to  demonstrate  knowledge and experience of case management approaches to service delivery including the ability to undertake direct client work with individuals and families with complex needs.
Display  expertise in family dynamics and family work; child and adolescent counselling, parent counselling and group work.
Have  extensive knowledge in the application of early risk identification techniques for families and children struggling with, social, education, health, economic, familial and cultural issues.
THE COMMITMENT FROM THE ORGANISATION
An attractive remuneration package is available; this includes four weeks' annual leave, travel allowance and the option of a generous salary sacrifice due to PBI status.  There are also opportunities for professional development.
 Please Note: No Agency Applications will be accepted.  Australian residents need only apply.
Gurriny Yealamucka Health Services Aboriginal Corporation is an equal opportunity employer
ABORIGINAL AND TORRES STRAIT ISLANDER PEOPLE ARE ENCOURAGED TO APPLY
www.gyhsac.org.au
Application Deadline: 30 November 2020
This vacancy is closed
If you wish to contact us please see contact details at bottom of this page
Application Deadline: 30 November 2020
If you have any questions about this vacancy, please contact
Company : Gurriny Yealamucka Health Services Aboriginal Corporation
Email : enquiries@gyhsac.org.au
Phone number : (07) 4226 4100