Online courses for businesses – so much more than a safety induction
When we think of online courses for our employees, we mainly think of employee inductions, especially workplace health and safety training. However, if you are using a quality LMS (Learning Management System) to manage your online courses, you might want to consider other ways to utilise the software;
Bring your Policies and Procedures to life by making them interactive and readily available to the people who need them in your business.

Manage digital forms, checklists and surveys (this is a function of the TANDI LMS).

Document and promote company MEMOs.

Provide a range of skills training which will support and develop your teams. This could be a full suite of training courses or bite sized lessons that employees can access as needed. Even your mobile workforce can access a video or 'how to' explainer when they get stuck.

Provide developmental online courses which can provide the tools for self-driven learning opportunities for employees who want to progress in their careers and develop other knowledge such as leadership, management, personal development, etc.

Bring inspiration and motivation by creating a library of testimonial videos and the like.

Create a culture of compliance and continuous learning by creating a suite of Toolbox meeting templates

Manage your VOCs (Verification of Competencies) and employee licences and qualifications – this is an add on function to the TANDI LMS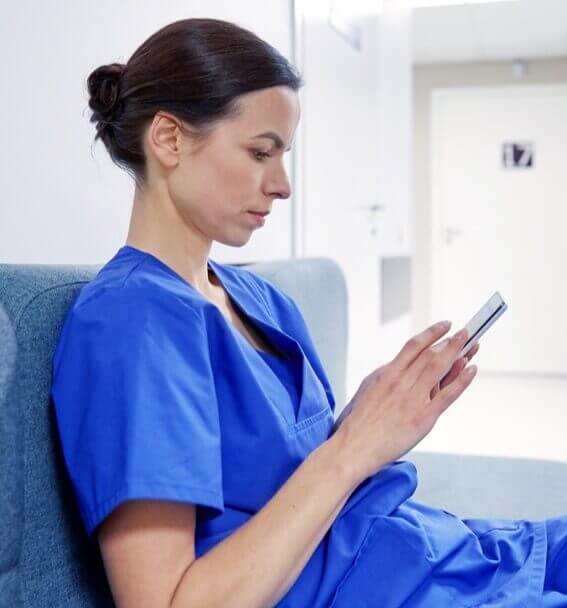 One of our health care clients uses blended learning for their employees. Their industry is highly compliance driven, so being able to record training completions and testing knowledge makes using online courses and our LMS an easy solution for them.
However, they also wanted to use the LMS to record workshop training attendances and be able to record the facilitator's competency approvals, as well as the employee's declaration of content comprehension. We were able to integrate this into their LMS, which has made compliance easy for both employees and their managers.
Use online courses to create unique customer engagements
You can make money and develop your reputation as an influencer by providing online courses for clients.
Online courses are essentially interactive activities, which can look and feel however you want them to be, so why not create interactive content for your customers? Consider eBooks, surveys, white papers, quizzes, product training which doubles as a promotion, etc.
Content doesn't have to be managed by an LMS if you don't need to assign or manage training, so content can sit on your website as free or password protected content.
We work with Consultants to combine online courses with workshops and/or coaching sessions to create dynamic client programs. This provides a professional service, as well as improving efficiency for the Consultants. This is working smart!
The sales pitch!
TANDI has a fully managed LMS, which comes FREE with our training products. 
Contact us to discuss how we can tailor online resources for you OR check out our ready-to-use training.