Why having a fully managed LMS (Leaning Management System) and online employee induction program is awesome
Recently, the Australian Government made mandatory changes to leave entitlements for some workers. For our TANDI members, this is a non-issue when it comes to employee notifications and updating policies.
An email has been sent to all existing Employee Induction users to inform them of the policy changes
The TANDI online induction training has been updated for new and existing users, at no additional cost to our customers
This has saved our customers time and money, as well as ensured they remain compliant with Australian laws and standards.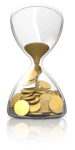 Many LMS (Learning Management Systems) available, create a great deal of work; businesses need to create and maintain content, which is a time-consuming process. They also need to manage the tech . . . both systems upgrades and user issues.
A lot of the LMS applications available have considerable limitations to the content delivery, which makes the training less interactive and restricts learning opportunities.
The TANDI LMS makes online employee training easy to manage and is suitable for all business sizes.
We are your tech team who will support your employees and manage your training content (we can even build it for you).
Either use your own content, or access our ready-to-use products.
We keep software applications up to date and implement new eLearning software regularly.
Out-of-the-box products are updated automatically by our HR and WHS specialists.
Reporting is easy and our prices are competitive.
For more information about the TANDI LMS and our training products, head to www.tandi.com.au