How to improve your customer service culture
We are operating in a competitive market and customer service is a major make-or-break factor to a business's success. Delivering a consistently high standard of customer service and being innovative helps us gain loyal customers, who will give us repeat business, promote us to others and give us valuable feedback. This means you should constantly be looking for ways to improve your customer service culture.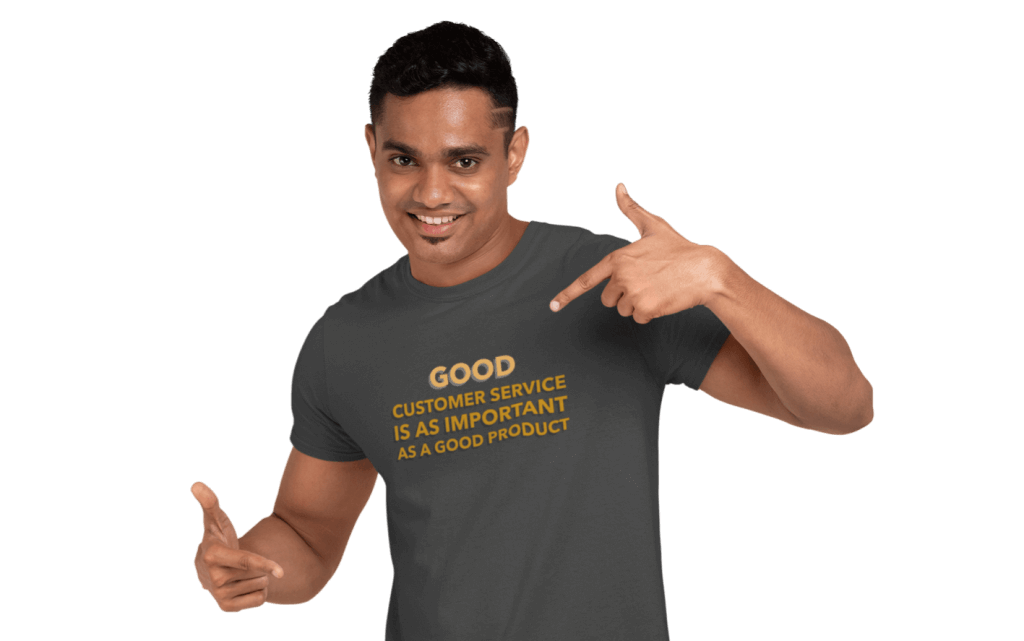 Steps to improve your customer service culture
Identify WHY you want to improve your customer service culture
Understanding the 'WHY' will help you make decisions about your customer service goals, processes and expectations. It will also guide your communication with employees and customers.
Please be more creative than thinking it is all about revenue. Put some depth into this thought process.
Identify what good customer service looks like
What you and I consider to be good customer service may vary considerably and the customer service goals of each business will vary as well. For example; one business might think a good customer service outcome is that every aspect of the customer's journey is 'self-serve' and customers can quickly and easily select an item and check out with no fuss and not need too much assistance. Whereas another organisation may measure their customer service success by how connected the customer feels after interacting with a team member.
Your customer service goals should be in line with the needs and expectations of your customers; not only the financial needs of your business. It stands to reason that if you don't satisfy your customers, you won't be generating revenue.
Survey your customers to find out what they REALLY want from you. What is important to them and what are their expectations. What would make you stand out from the pack. One of my favourite questions is, "If you had a magic wand, what would you ask for?" I've had some really cool ideas come from people with a wish list that is out of the norm.
It is important that you have a clear vision of what your customer service goals are. This includes service standards and processes.
What does "GOOD look like? This should be your minimum standard.

What does 'GREAT' look like? This is the goal for every interaction. Your 'WOW factor'.

What is the goal? IE are you wanting to develop loyal customers or are you looking for an efficient process?

What is the culture or style of customer service you want to provide; is it high energy, polished and professional, authentic, personable, persuasive or natural?

Identify expectations and desired behaviours for both internal and external customer service.

Do you want to empower your team members to deal with complaints and challenges, or should this task sit with your trained and skilled leadership team?

What are the rewards and enticements you could offer customers to improve their experience?

What processes or technology can you use to improve the customer's experience?
Assess your existing company culture
Figuring out what is your current company culture around customer service can be done by seeking feedback from both customers and employees. Survey them to find out what they believe you are achieving in relation to your new vision and goals, and importantly, what you are not achieving.
Surveying customers and employees can be done in a variety of ways. I would recommend having a feedback option that allows for anonymity. Online forms are an effective way to achieve this. Anonymous surveys tend to gain more honest feedback and have a higher response rate.
You may also wish to establish a new process where each sale triggers a short customer service survey request. This will create continuous opportunities to improve to your customer service culture.
You can also ask for feedback by calling or emailing and asking questions.
Enabling both employees and customers to contribute will likely result in them playing a role in establishing new attitudes, behaviours and processes, which will improve your customer service culture more effectively.
Look at the complaints and other feedback that has been collected over the last 6 months; ie look at your social media reactions. You can also include a Get Feedback function on your website.
Your self-assessment should include consideration of the diversity of your customers (and potential customers). Do you understand their needs and what more could you do to improve your services to them – including how to best communicate with them, the aesthetics of your business and considering the diversity of your employees.
Review the core values of the business and ensure they have a strong focus on customer service behaviours and attitudes
Are all of your team members aware of the company's values?

Do their behaviours reflect the values of the business?

Do YOUR behaviours reflect the values of the business?

Do you hire people and reward people who represent the values of the business?

Are the core values included your decision making processes?
Create an implementation plan
Once you know where you are and where you want to be, brainstorm ideas and formulate a plan that will lead you to the customer service culture you aspire to achieve.
What actions are needed?

What communication is needed?

What training is needed?

What resources are needed?

What policies and procedures need to be changed?

What measuring tools can be used to test effectiveness (ie ongoing surveys/return customer stats, mystery shoppers)

How will you to lock in processes and attitudes to ensure consistency?

How will you reinforce positive behaviours and discourage the negatives?

How can you use your new core values to improve your customer service culture?

What role does HR have to play in this plan?

How will you get your team involved and onboard?

What is going to be your biggest challenges to implementing this plan?

How will you ensure this is not a short-term change? For it to be a culture change, it must be new way of doing business
Once your plan is decided . . . GO FOR IT! Put it into action.
Create a committee of people to help you with the implementation and the continuous improvement of your customer service culture.
Keep monitoring . . . keep improving . . . keep everyone's focus (including yours) on Customer Service Excellence.