Staff working from home for the first time?
The measures put in place due to COVID-19 are causing more and more employees to work from home, many for the first time, causing an array of challenges for both employers and employees.
The good news is, that it's absolutely possible to nurture productive and engaged individuals over the internet — but they need some stewardship to get up and running.
Also, employers have a duty of care to ensure the health and safety of their workers, regardless of where they work. What an employer can do to minimise risks at a worker's home will be different to what they can do at the usual workplace, but there's still a legal obligation to make sure a home-office environment is safe.
Tips to ease the transition and lower the risk
Here are a few proactive things you should do to keep your employees healthy, safe and productive;
Communicate with each employee working from home and seek to understand the challenges they're facing.

Provide guidance on what is a safe home office environment, including what a good workstation set up looks like

Give them access to a step-by-step checklist and check for any discrepancies

Get tools in place to help establish a virtual workplace (zoom, slack, trello etc)

Address potential mental health issues and how to keep physically active

Schedule and maintain regular communication, at least daily

Set expectations – Be very clear around hours of work and what you want and need to see (end of day status reports etc)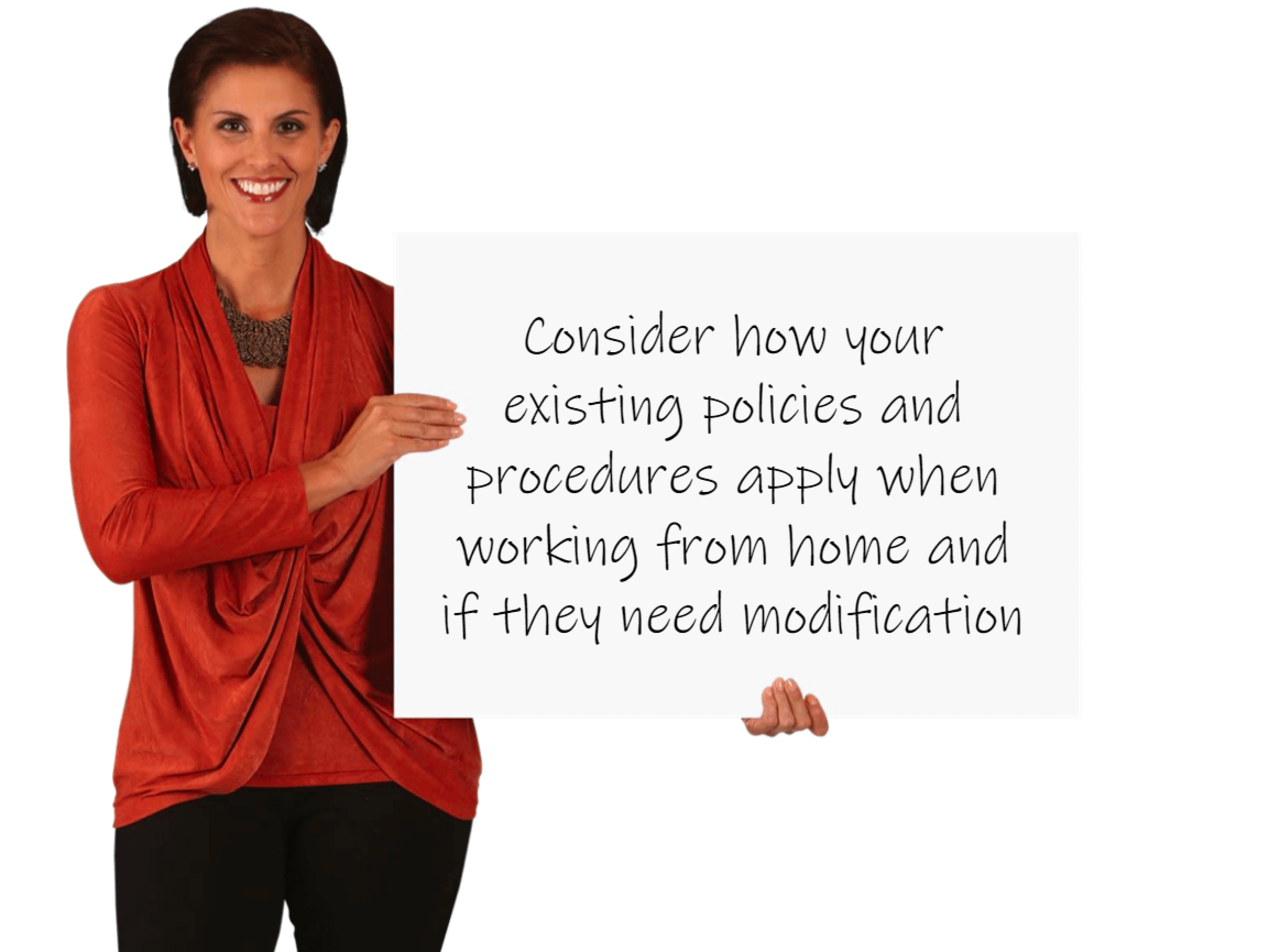 Remote working can be highly productive, but many managers are nervous about taking this step, because it requires trust.  
Don't panic, highly successful organisations have been working in this way for a long time, and there are tried and tested ways to run a smooth operation, remotely.
Provide the necessary tech-tools for your people, make sure they are safe and above all, have faith in them. In return, they're likely to reciprocate. 
Online Training and Self-Assessment
By using TANDI's ready-made training course "Working Safely from Home" you are guaranteed to save loads of time and hassle.
Once enrolled, your employees can do the training anytime from any computer with internet access. The system will also generate a self-assessment with auto-notification to the supervisor, should there be any concerns.
TO ENROL YOUR STAFF, simply purchase licenses here or if you would like more information on this training, please contact us or call on +61 0419 659 388